Cooking Creations by Ali - Easy to make Recipes!
Grilled Chicken with Pineapple Salsa
Serves Four
Scrumptious Tips
This simple, light and satisfying dish is perfect for a summer barbecue with friends and family. Any extras keep well in the refrigerator for up to three days and are delicious when thinly sliced across the grain and served cold or hot on top of a salad, in a sandwich or in a wrap. Great for make-ahead meal planning for busy weekdays!
Ingredients:
1 lb thinly sliced chicken breast
1/4 cup Worcestershire sauce
1 lemon, juiced
1 tsp Tex-Mex spice blend
1/2 pineapple, finely chopped
1 jalapeño (seeds removed), minced
1 red pepper (seeds removed), minced
Directions:
1. Marinate chicken in Worcestershire sauce, lemon and Tex-Mex spice blend for at least 30 minutes.
2. Grill chicken on medium-high heat for 4-5 minutes on each side, then set aside.
3. Combine remaining ingredients and stir together.
4. Top chicken with salsa.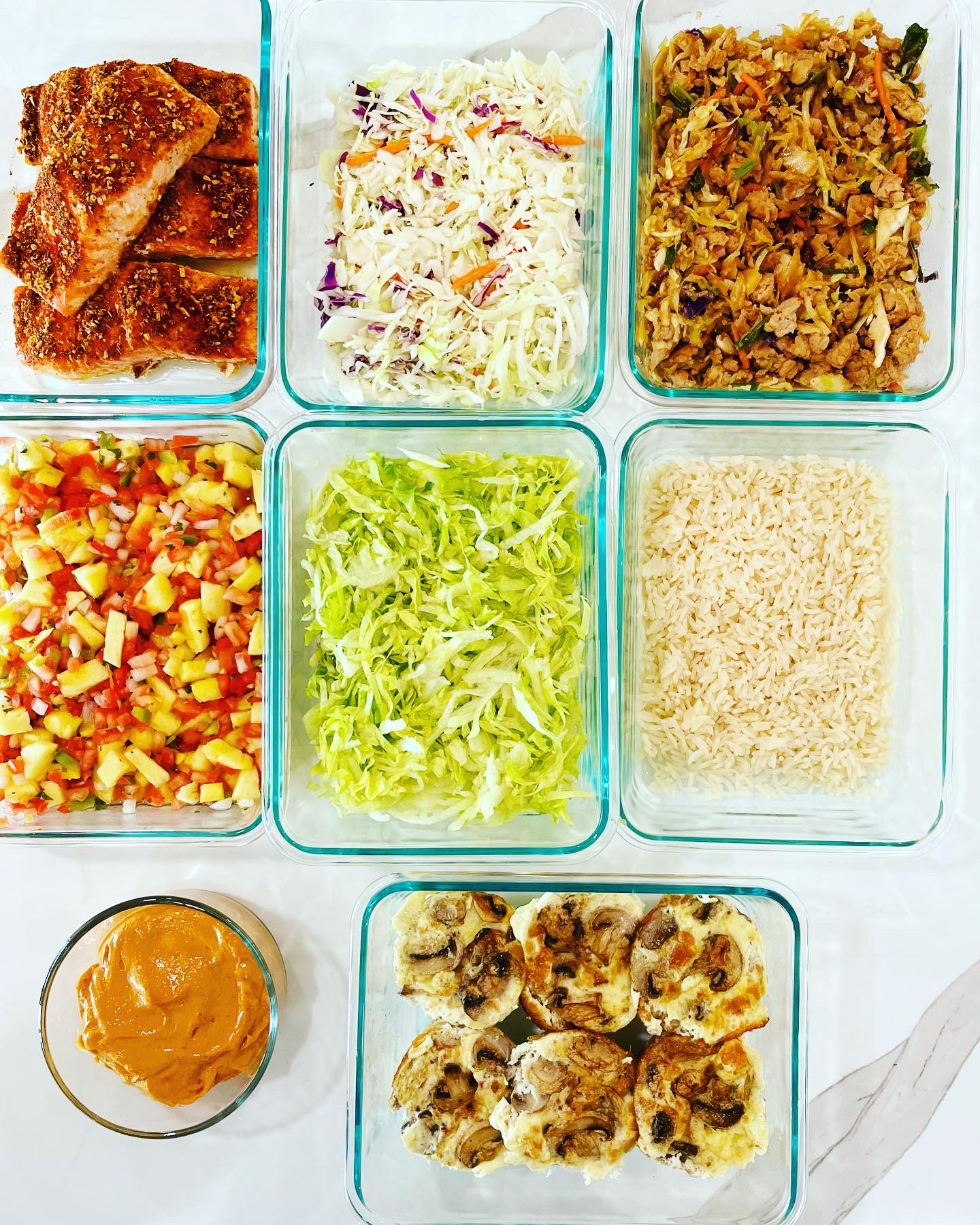 Ali Kaplon, a certified personal chef, wrote Seasonal Farmers Market Favorites to inspire others to explore their towns' local markets to find fresh, seasonal produce and other artisanal foods to incorporate into well-balanced diets.
For more delicious recipes, tips & tricks and more, visit Cooking Creations by Ali and buy her book - Seasonal Farmers Market Favorites! This book offers quick, simple and culturally diverse recipes and promises healthy, flavorful meals for every season of the year. Take meal planning and cooking to another level by using the best ingredients from your local farmers markets!