Along the St. Johns River, on the River Stage, you can find musicians playing or dancers dancing from 12:30 p.m. - 1:30 p.m. from March to December. If you are in a band or a soloist, and you're interested in details on performing at RAM, please reach out john@riversideavondale.org, please include booking fees that are required.
If you entertain audiences through different performances than live music, please email our team at info@riversideartsmarket.com.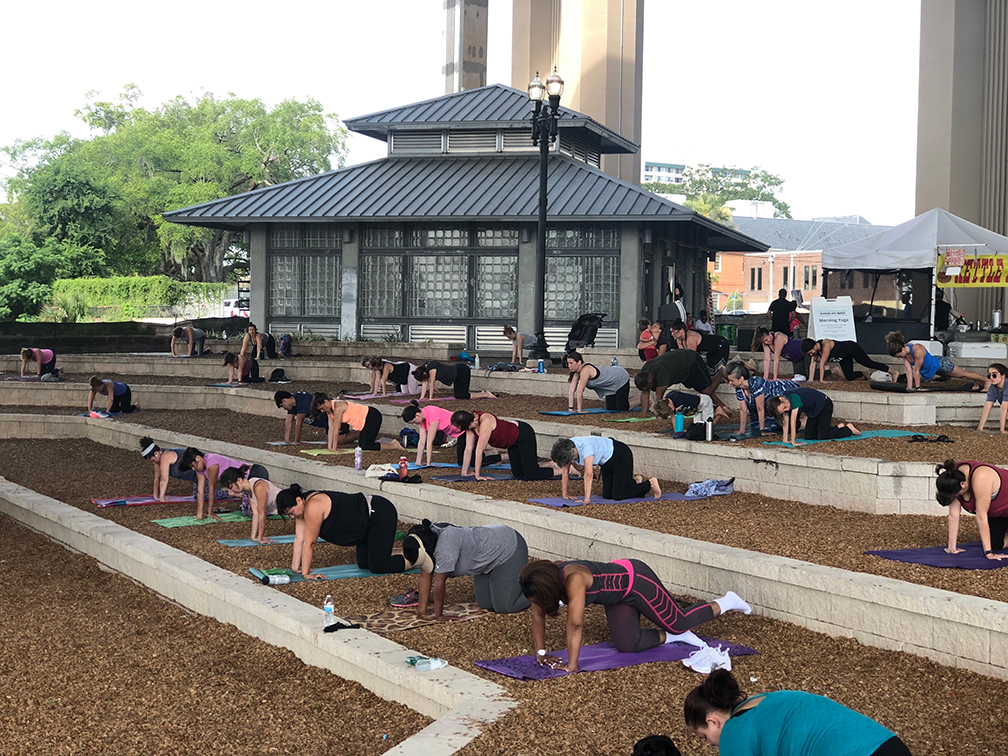 Relax and practice yoga along the St. Johns River and under the Fuller Warren Bridge at RAM's River Stage from 9 a.m.- 10 a.m.! We are always looking for Morning Yoga Instructors. Teachers must send proof of their 200 hours certification and their certificate of insurance liability (if we don't have it).
Be the first to know about RAM events.