If we could collectively only remember one thing from 2020, it might be the feeling of isolation so many faced amid a global pandemic. Alise was no exception. At the end of 2020 "I was in grad school, working multiple virtual jobs, and my partner was deployed overseas. I found myself feeling isolated and in need of a creative outlet," she says.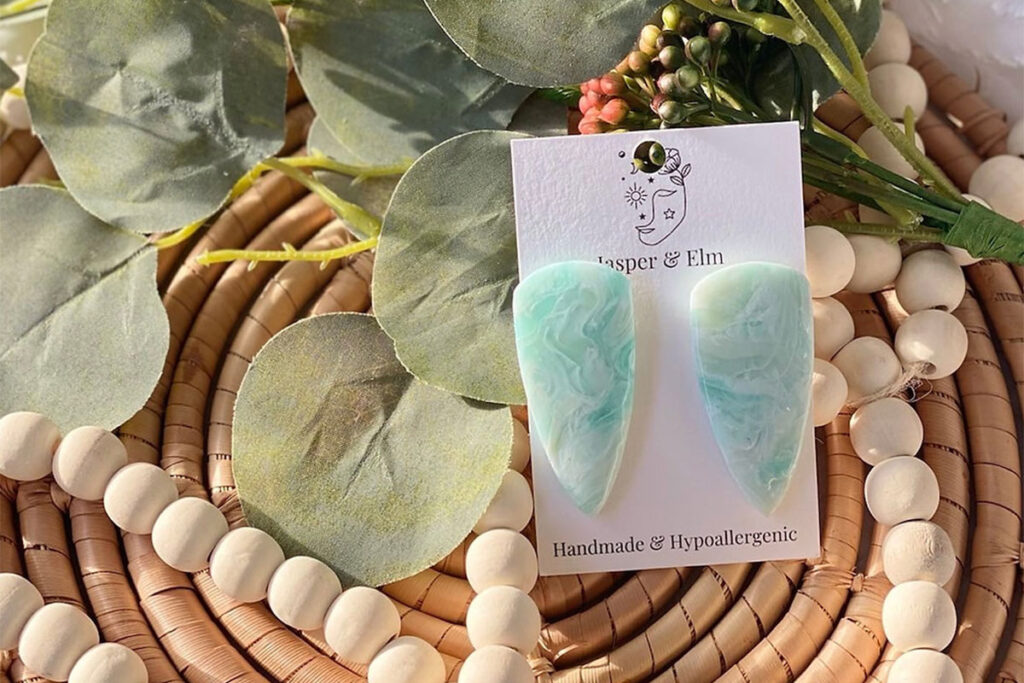 With a background in music and no way to creatively express herself, she decided to embark on a new business venture that would allow her to flex her creative muscles. She first tried her hand at candle making, which she found to be "more scientific than creative." Alise had always loved accessories and jewelry, and once she got her hands on polymer clay, she knew she found the right fit. Jasper & Elm, a curated collection of handmade, lightweight jewelry and accessories, was born.
Read the full article from the Resident News Group, Inc., here!